What can you expect from your first microblading appointment? Cosmetic tattoo studios are buzzing with excitement as more individuals book their first-time appointments, seeking the perfect solution to sparse, over-tweezed, or lost eyebrows. Microblading, a semi-permanent marvel, emerges as a compelling alternative to daily makeup routines and traditional tattooing.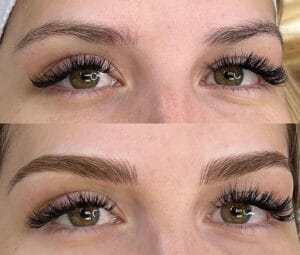 MICROBLADING: Picking Your Artist
Microblading is an art, a meticulous process where skilled artists redefine brow shapes, cover scars, and add density with precision. The effects can last 2-5 years, contingent on factors like aftercare, the artist's skill, and your unique skin characteristics.
Before diving in, treat the selection of a microblading artist like choosing an artist for a canvas. Scrutinize portfolios, certifications, and reviews. Engage with the artist, asking questions to ensure they align with your vision for the perfect brows. Keep in mind that not all states have stringent rules for cosmetic tattoo, find a reputable studio, you will be glad you spent the time on research!
MICROBLADING: Does it hurt?
Preparing for your microblading session involves envisioning the process. Collaborate with your artist during the two to three-hour session, mapping out your desired shape and color. The common concern about pain is addressed with multiple applications of numbing cream, making the experience relatively painless.
MICROBLADING: How do I prepare for the appointment?
Proper preparation is key for optimal results. In addition to the following suggestions for 'day of' make sure you follow the pre-care guidelines that may include things you need to avoid a couple months in advance.
Day of: Arrive with fresh, product-free skin, avoiding heavy creams or sunscreen. Stay away from exercise, caffeine, and alcohol on the day of your appointment.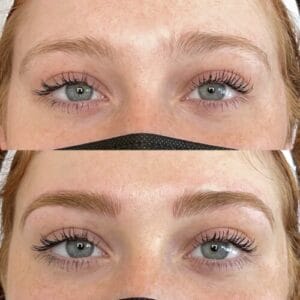 Microblading: What to Expect Your First Time
MICROBLADING: How do I take care of my brows after the appointment?
Post-microblading, as your eyebrows undergo the healing process, gentle care is essential.
Follow the aftercare routine prescribed by your artist diligently.
In a nutshell:
Immediately after the procedure, your eyebrows might be tender and may look much bolder and darker than expected.
The day after your appointment, just let your brows relax and begin healing.
During the next seven days, you should use your fingertips to gently wash your eyebrows each morning and night with water and an antibacterial soap like Cetaphil or Neutrogena.
Don't use cleansing products containing any acids or exfoliants.
Moisturize your brows with provided aftercare ointment in the week following your appointment. Use a cotton swab to spread a rice grain-sized amount of ointment across the treated area. The ointment should be barely noticeable on the skin, so be careful not to over-apply.

Limit your showers to just five-eight minutes during this period to avoid exposing your new brows to an excessive amount of steam.
It's also important to keep your face dry until the very end of the shower to prevent excessive rinsing and hot water on the treated area.
Things to Avoid:
In the ten days following your appointment, you should avoid using makeup on your brows or scratching or picking at the treated area.
You'll also want to keep sweat off your brows, so limit exercise and NO swimming, or saunas during the first ten days after treatment.
Refrain from UV exposure or tanning, laser light therapy, or facials for 30 days after your appointment.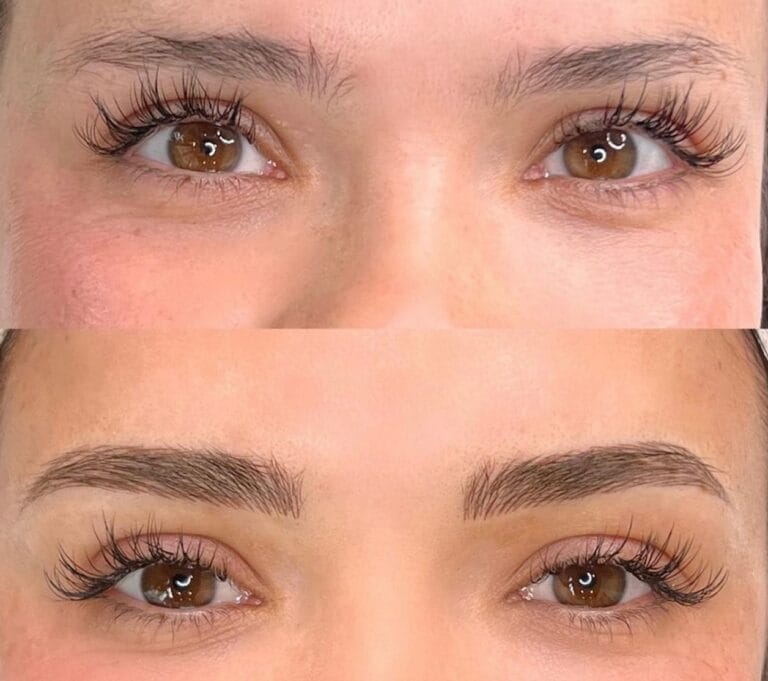 MICROBLADING: The Touch-Up
The microblading journey doesn't conclude after the initial appointment. A touch-up session six to 12 weeks later refines the results. You may look in the mirror and think, "Dang, these are perfect, I don't need a touch-up!" Then, after the touch-up, you will be jumping for joy that you completed the process, ensuring your magnificent brows of glory will look great for years to come!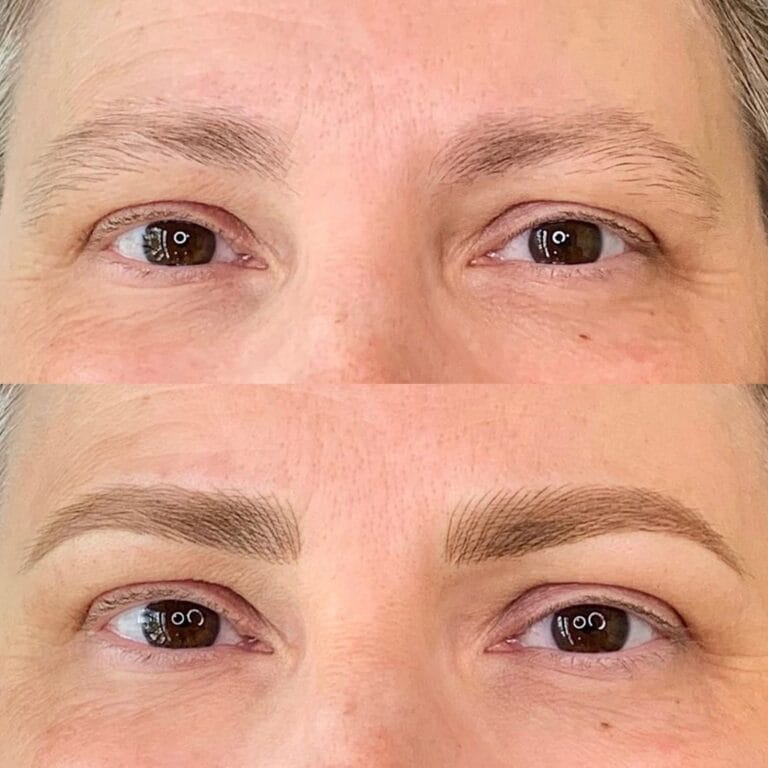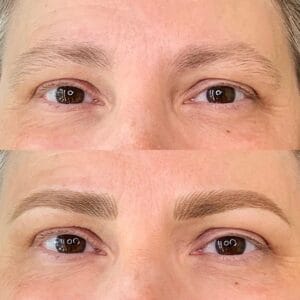 Microblading: What to Expect Your First Time
Contact DAELA Cosmetic Tattoo for all permanent makeup needs!
If you have any more questions about what to know before any permanent makeup service, want to talk about our artists' qualifications or styles, or schedule an appointment, check out our website and choose your preferred location.