Permanent Makeup in Vancouver
Welcome to DAELA Cosmetic Tattoo in Vancouver, WA.
Embrace the beauty of a naturally flawless appearance, as if you've just applied subtle lip blush, eyeliner, and perfect brows.
At DAELA, we specialize in redefining and enhancing your lips, brows, and eyes, allowing you to effortlessly embody your fabulous self.
Say farewell to the daily mirror routine. Instead, welcome a simplified beauty regimen that gives you effortless beauty without the need for makeup.
Experience the transformative power of cosmetic tattooing and embrace a new level of confidence and convenience in your everyday life.
DAELA Cosmetic Tattoo stands as one of the highest-rated cosmetic tattoo studios in the USA. We back that claim with an impressive collection of over 1000 glowing 5-star reviews. Our clients consistently express their satisfaction and enthusiasm for the exceptional experiences they have had with us.
DAELA has gained recognition and loyalty from our local, nationwide, and international clients. Each one understands and appreciates the exceptional experience we provide as a DAELA customer. Now it's your turn to discover firsthand how we elevate customer service to the next level.
Our captivating service line-up!
At DAELA Vancouver, we take pride in providing an extensive selection of top-quality services to enhance your natural beauty. Our skilled team of professionals specializes in the following transformative treatments:
Microblading & Nanoblading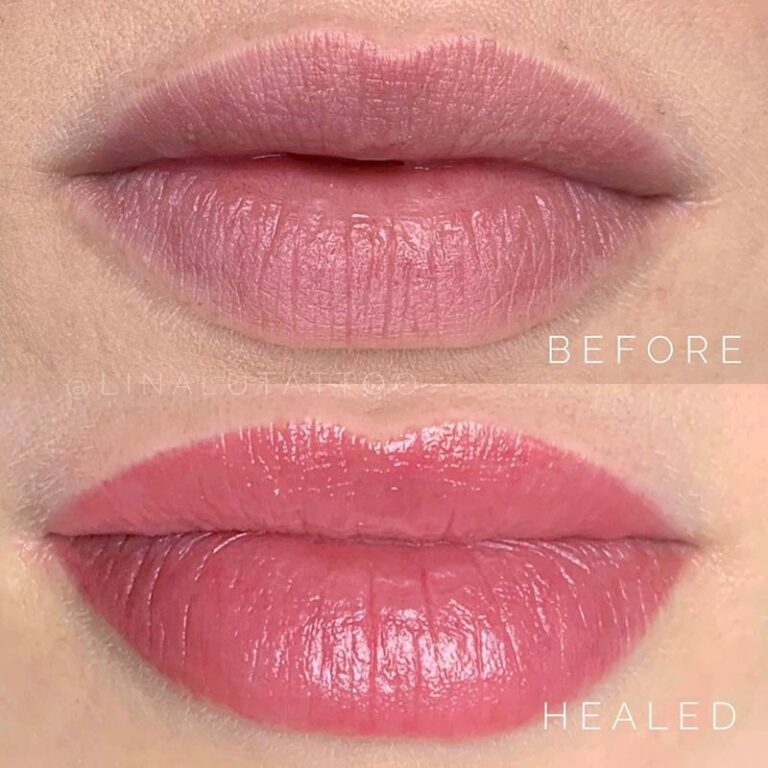 Areola Restoration/Nipple Tattoo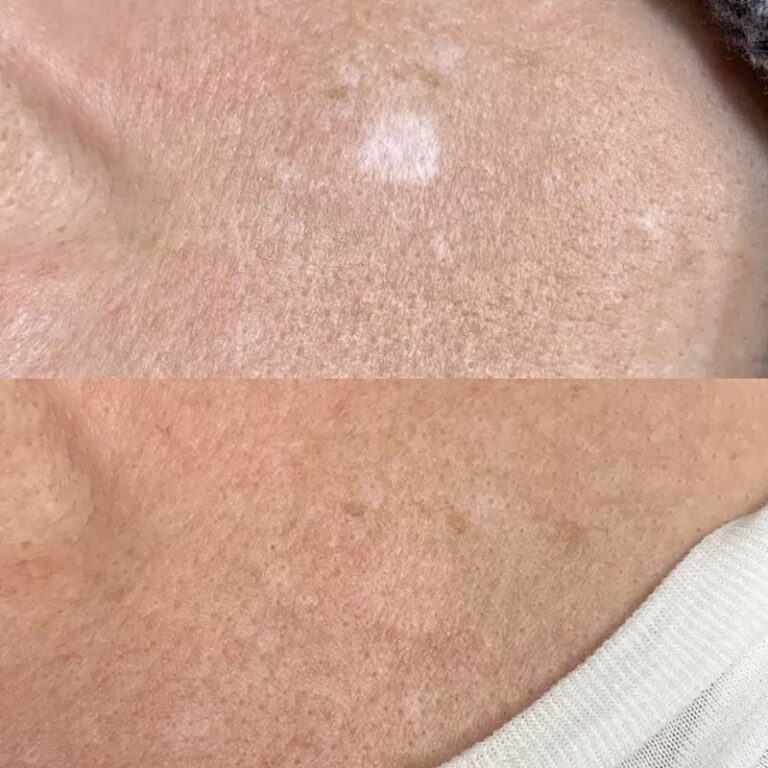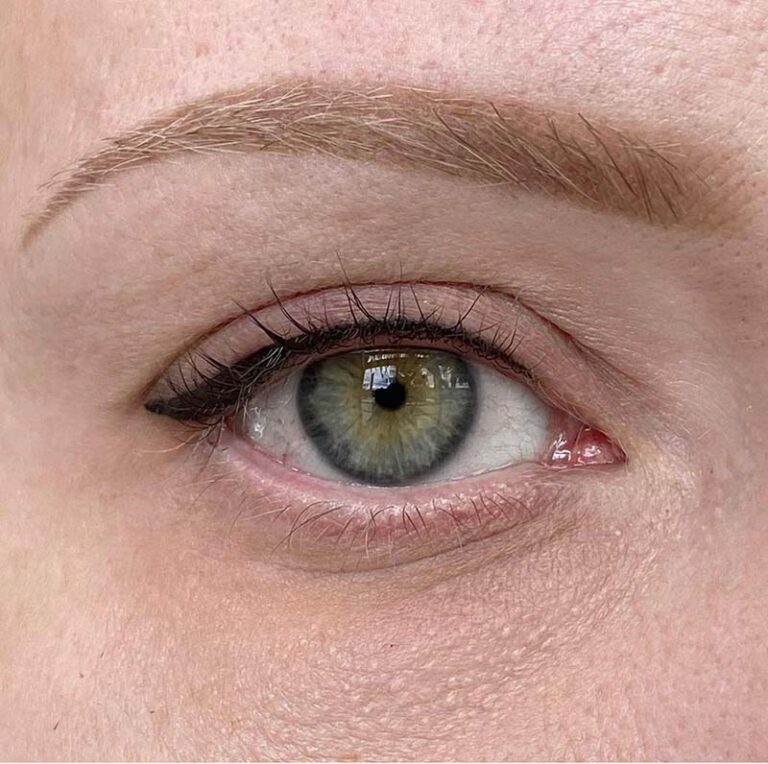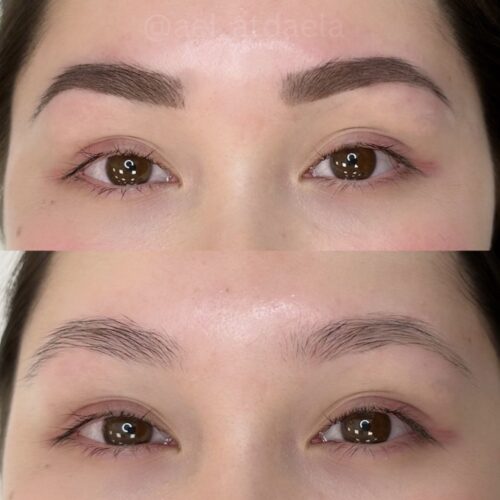 Faux Freckles & Beauty Marks
Perfectly sculpted and defined eyebrows through our meticulous and artistic microblading technique. You'll be in the care of master artists at the top of their industry. They'll help you achieve an effortlessly perfect look that lasts for years, saving you time and stress.
Gradient brows that create a natural, filled-in appearance, adding depth and dimension to your face. Our expert artists will produce a stunning gradient effect that looks natural every time.
Subtle and long-lasting pigments that add definition, color, and a youthful glow. You'll restore confidence, regain time, and embrace natural color and vibrance.
Bring out your natural beauty and watch those eyes pop with eyeliner tattoos that eliminate daily makeup maintenance. This alternative to daily eyeliner application will save you time and stress while bringing out your gorgeous natural features.
Areola Restoration Tattoo
Our talented master artists will go above and beyond to help you regain confidence, disguise scarring, and embrace your beautiful body. You'll experience a stress-free, trauma-informed procedure in our calming, comfortable Vancouver studio. Our respectful artists will ensure they achieve natural, realistic results through thoughtful collaboration.
Learn More About Restorative Nipple Tattoos in Vancouver, WA »
Scar camouflage tattoos, expertly designed to blend with your natural skin tone and texture. For many individuals, scar camouflage and paramedical tattooing is critical for physical and psychological recovery after illness or trauma.
Formulated to reduce the appearance of scars, promoting healing and restoring skin vitality.
Get beautifully shaped and tinted brows using our natural henna dye. This all-natural, Earth-derived procedure looks natural, regardless of your coloring. This is an attractive and pain-free alternative to blading or tattooing.
Faux Freckles & Beauty Marks
Tiny tattoos that add natural character and make you appear sunkissed year-round! This safe, professional procedure allows you to embrace a beachy look without risking sun damage or UV exposure. Our expert artists can add to your existing freckles or give you the sunny smattering you always wanted.
Learn More about Beauty Mark and Freckle Tattoos in Vancouver WA »
Experience our studio and meet our master artists.
"We have hand-picked every artist and customer service person on staff. Our outstanding team of artists has traveled and trained extensively to perfect their techniques. Today, they are proudly offering the best results in the industry.
We use top-of-the-line products and tools, and we proudly create highly realistic and natural results for our clients. Our reputation and client satisfaction are paramount. As we expand nationwide, it is our commitment to retain the very essence of our studio."
Erica & Lina | Co-Owners, Mothers & Best Friends
My experiences at Daela have been exceptional. I have now seen three talented artists and truly felt like they were all super passionate and caring individuals. All three ladies explained the process of each service and aftercare thoroughly which I really appreciated. I wouldn't go anywhere else for cosmetic tattooing. From the front desk to the artists, they all had the most kind words to say and I left the studio feeling confident in myself and in their work. That was such an amazing and cherished feeling!!
Maria F.
Lips, Brows, Eyeliner
"I receive constant compliments on my eyebrows by Chloe and my lips by Lina. Believe me, they are worth the wait, but the entire team seem very well trained and professional. I've had a great deal of tattoo work done, and I honestly didn't know it could be such a pleasant experience. Can all tattoo studios aim to be as inclusive, clean, and high quality? Worth every cent. Friendly, clean, professional."
Heather J
Brows & Lip Blush
"I highly recommend Daela Cosmetic Tattoo for cosmetic tattooing. The staff is professional and welcoming, and the studio itself has a clean and relaxed atmosphere. I have had my eyebrows microbladed and they are absolutely amazing! It has minimized the time it takes to do my makeup and I feel much more confident just going without makeup."
Katherine R
Eyebrow Microblading
Master the art of cosmetic tattooing at our premier training academy.
Located in downtown Vancouver, Washington, DAELA Training Academy is the premier destination for aspiring artists.
Our master trainers specialize in eyebrow microblading, lip blush tattoo, eyeliner tattoo, scar camouflage, and areola restoration.
In our state-of-the-art studio, we offer comprehensive in-person and online training programs. Exceptional DAELA trainers will empower you to excel in the artistry of cosmetic tattooing and related services.
Join us at DAELA Training Academy to embark on a transformative journey in Permanent Makeup (PMU).
DAELA is the most professional source for cosmetic tattoo and permanent makeup in Vancouver, WA. Click BOOK NOW above to call us, email us or book online!