Top 4 Styles of Eyeliner Tattoos
Eyeliner looks fabulous but takes an enormous amount of time (and a steady hand) to apply. The good news is that eyeliner tattoo replicates the look of freshly applied eyeliner with zero effort. So, if you are thinking of taking the plunge into your beloved eyeliner look by choosing permanent makeup, you will want to know all your options. How do you know which enhancement is right for you and your eyes? Here are the top four different eyeliner tattoo styles, read on to learn about them and discover if you're a good candidate for eyeliner tattoo.
1. Lash Line Enhancement
This is the most natural-looking of all the eyeliner styles. A lash line enhancement can give the pleasing effect of a darker and more dense lash line. Your artist will start by implanting pigment between the lashes and layering color until achieving the desired saturation. This creates a subtle and beautiful framing of the upper eye causing it to appear more open and awake. Because ink is only dispersed throughout the lashes and not up onto the eyelids or winged out, almost anyone can be a candidate for this style, making it the most popular service for eyes.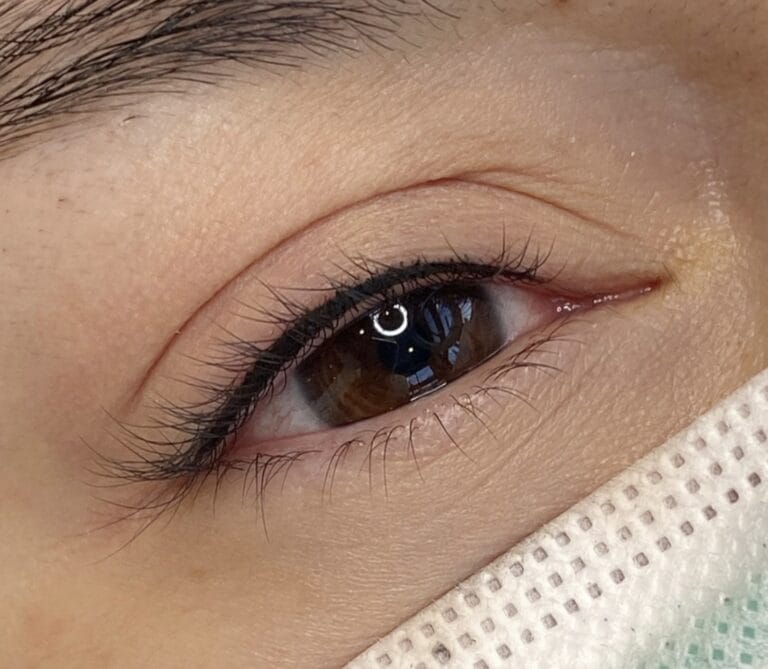 2. Classic Liner
The "classic" eyeliner is the look that everyone thinks of when they hear about eyeliner tattoo. The solid, dark, and defined qualities of this style set it apart from all the others. It is customizable because your artist can draw the body of the line to be thin or thick and then flourish the outer edges in a way that is most aesthetically pleasing to your eye shape. Classic liner is the go-to option for those who draw their eyeliner on with liquid liner and struggle to make the lines straight or symmetrical. However, not everyone will be a good candidate for this style due to the techniques used to achieve this look. This style includes the lash line enhancement as its base.
3. Winged Liner
Winged liner is a popular version of a classic style eyeliner. Think classic liner but extended out past the lash line to create a visually stunning wing that defies gravity. The angle, thickness, and length can be customized to fit the client's desired look. Unfortunately, due to the nature of our aging skin, not all clients will be a candidate to receive winged liner.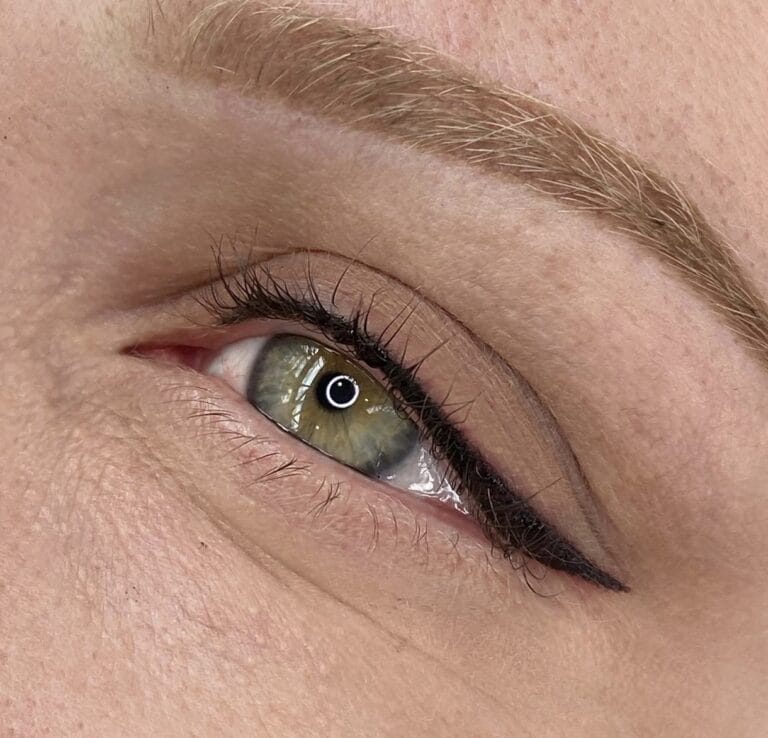 4. Dusty Shadow
New to the eyeliner tattoo style, dusty shadow is quickly rising in popularity. This liner option is created by layering pixelated dots in a gradient fashion. The most customizable of all the eyeliner styles, you can design this look to create a light and airy effect with a wing or a dark and dense look that makes the lash line appear thicker. Due to the softer nature of this technique, many people will be a candidate for this style. This style includes lash line enhancement.
Regardless of what eyeliner you gravitate towards, your tattoo artist and you will consult in depth about which style is best suited for your eyes. Check out our Eyeliner page for our gallery of eyeliner tattoo work and more information. Ready to book an appointment for one of these top four permanent eyeliner options? Give us a call at 971-337-5401 or book online today!