Permanent makeup, or cosmetic tattoo, has come a long way.
Techniques have improved vastly over the past 20 years as have the tools and inks.  The primary difference between cosmetic tattoo and regular tattoo are the concentration of the inks used and the tools. Cosmetic tattoo inks are made up of smaller pigments that are suspended in a diluter whereas traditional tattoo inks are much stronger and darker in color.  Traditional tattoo is absolutely permanent and cosmetic tattoo lasts a long time but does eventually fade. (Which is a good thing.)  Cosmetic tattoo inks allow for a softer, more natural look. The inks combined with amazing new technique as well as micro and nano needle sizes, produce results so realistic, no one knows you had it done, they just think you look fabulous.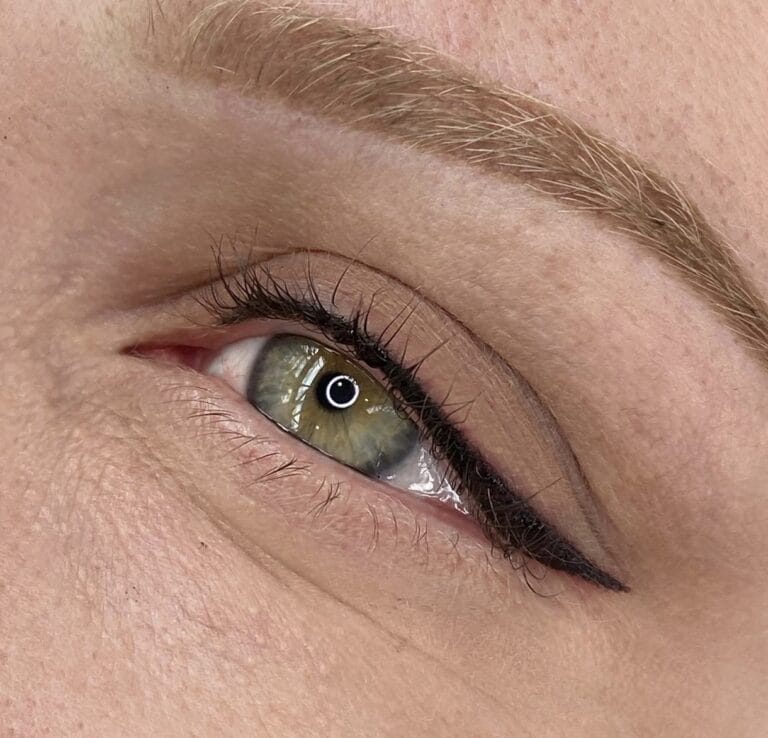 Why do people want permanent makeup?
Here are the most common reasons:
Natural look. When done right, cosmetic tattoos of all kinds look natural.
Permanent makeup is a time-saver! No more applying eyeliner, lipstick or eyebrow makeup if you don't want to. You'll have a natural, fresh look all the time. We estimate the average person saves 30 minutes a day with cosmetic tattoo.  What would you do with an extra 30 minutes a day (That's 182 hours a year!)
Shape & definition. All ages benefit from adding some shape and definition to lips, eyes and brows! Young people who want to have a fresh face all the time (even when they roll out of bed) and as we age, we lose hair in our brow and color from our lips. Cosmetic tattoo can reverse these signs of aging & boost confidence.
Paramedical Tattooing. Areola Restoration Tattoo and Scar Camouflage can make people feel whole again.
Trichotillomania. It's a compulsive desire to pull out one's. Microblading, eyeliner tattoo, and Ombre Powder Brows can help men and women suffering from this affliction.
Alopecia. Another condition that causes hair loss. Eyebrow microblading, scalp micropigmentation, Ombre Powder Brows and eyeliner tattoo are all services that can impact the lives of those with Alopecia.
What are the types of permanent makeup?
Can anyone have permanent makeup applied?
There are some situations where cosmetic tattoo can't be applied. Below is a list, but it's always a good idea to reach out to a trusted cosmetic tattoo studio and ask about your own personal situation. A full-service cosmetic tattoo studio will be able to answer your questions about all services and let you know what services may be best for you and which ones will not yield the desired result.
Eczema, psoriasis, or dermatitis in the area of treatment.
Temporary conditions like acne, unhealed scars, open sores will need to be fully healed before treatment can be done in that area.
If you have extensive scarring, please reach out for a consultation.
Thin skin. If your skin has thinned too much with age, some cosmetic tattooing might not be applicable. Please note that Ombre Powder Brows, Henna Brows and Brow Lamination & Tint are excellent options for mature skin. (Our client age range is 20-69)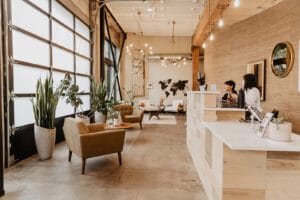 DAELA Cosmetic Tattoo artists are fully licensed and extensively trained. Our luxury studios, nestled around the nation are locally owned & operated by master artists. If you have any questions for us, please reach out. We will pair you with the perfect artist for exactly the result you are seeking. DAELA Co is a female owned & operated business, and we are committed to providing consistent, amazing results combined with the very best available customer service.
Kim Orr
DAELA Co.
President