Full-Service Cosmetic Tattoo Studio
Microblading & Nanoblading
Frame your beautiful face! Microblading & Nano Blading are a cosmetic tattoo solution for sparse, thinning, over tweezed or over-waxed eyebrows. It is ideal to cover scars, gaps, and hair-loss by defining shape, creating an arch or adding density.
Velvet Lip Blush
Create a youthful appearance and eliminate fuss. Velvet Lip Blush Tattoo enhances your natural lips by adding shape, definition, fullness and color to lips. This color will last years, but some like to refresh every year for a constant impeccable look!
Eyeliner Tattoo​
Save time in front of the mirror and enhance your look, achieving natural looking definition with eyeliner tattoo. Four styles to choose from: Lash Line Enhancement, Classic Liner, Winged Liner, and Dusty Shadow Liner.
Ombre Powder Brows
Have shapely, full eyebrows 24/7. This machine shaded cosmetic tattoo method creates pixelated dots in the brow, like makeup. Ombre Brows are a great option for those with oily skin types or mature skin.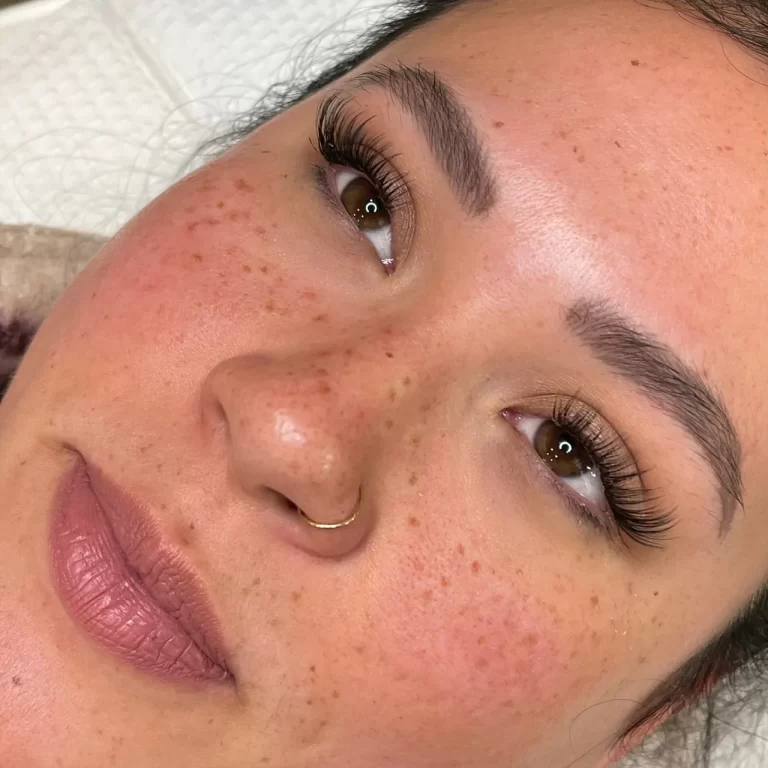 Faux Freckles & Beauty Marks
Faux freckles are a cosmetic tattoo meant to replicate natural freckles or beauty marks. Get a signature beauty mark or sun-kissed freckles!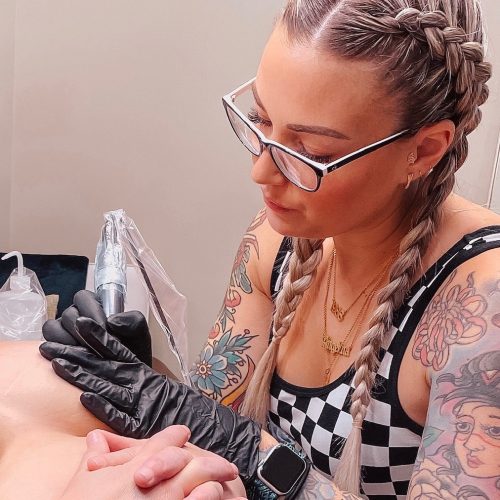 3D Areola Restoration
Areola Restoration is a permanent 3D tattoo to recreate a nipple and areola that look natural and real. Feel amazing and whole again. We accept Kaiser Insurance.
Scar Camouflage & Scar Revision & Serum Treatments
Scars can be minimized using scar camouflage tattoo as well as scar serum treatments. Learn more about minimizing the look of scars.
Brow Lamination
Brow lamination tames unruly brow hairs, it is a relaxer for your brow hair that will give you a full, fluffy brow shape that can last up to eight weeks. We can also add a brow tint to really make them pop!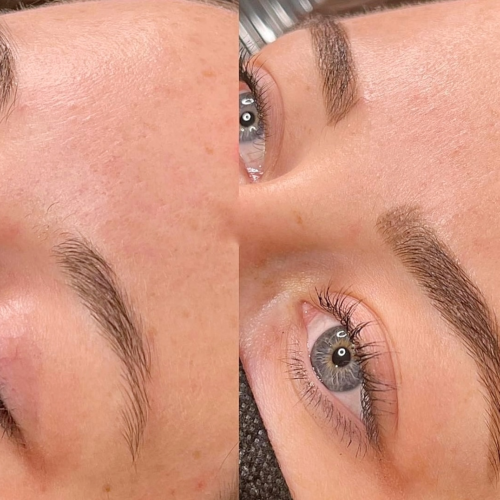 Henna Brows
Henna brows darken your brow hairs and temporarily tint your skin, adding definition and shape, lasting 6-8 weeks. Great for those who want to get an idea of what their brows will look like with Ombre Powder Brows and fabulous for people with skin too mature to tattoo.
Lash Lift & Tint​
Enjoy the effortless look of a lash lift and tint. This quick, pain-free process. Your lashes will look fuller, longer, and your eyes open and brighter.