Lash Lift and Tint vs. Extensions…let's discuss!
Just like a work of art, any good beauty routine starts with a quality canvas. As anyone with short, pale, or otherwise lackluster lashes already knows, it's five times harder to get your eye makeup perfect when you don't already have a gorgeous set of lashes to work with. Luckily, modern technology offers a number of ways to get stunning long lashes with a minimum of work. But when it comes to deciding between a lash lift and tint vs. getting extensions, what's a lash-lover to choose?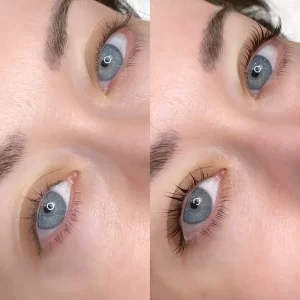 LASH LIFT AND TINT VS. EXTENSIONS: WHICH IS BEST FOR YOU?
There are many pros and cons to consider when deciding how to take your lashes to the next level. The main difference between a lash lift and tint vs. extensions is that a lash lift and tint is a chemical treatment that changes your natural eyelash hairs to make them look longer and darker. In contrast, lash extensions use a special glue to attach individual strands to your natural eyelashes. Both treatments are a great way to get dark, bold, striking eyelashes, with a few important differences.
Lash extensions are hard to miss, as they tend to be darker and fuller than the effects of a lash lift and tint. On the other hand, a lash lift and tint gives you a very natural look. They're still your natural lashes, just darkened and treated so they stay more separate and distinct, curving up into a shape that makes your eyes look bigger and brighter. If you want people to be able to admire your thick, gorgeous lashes from across the room, extensions are your best bet. For an everyday beauty edge, a lash lift and tint is the way to go.
On top of the difference in appearance, a lash lift and tint tend to last longer than extensions. You only need to maintain your lash lift once every eight to twelve weeks instead of every two to four for lash extensions.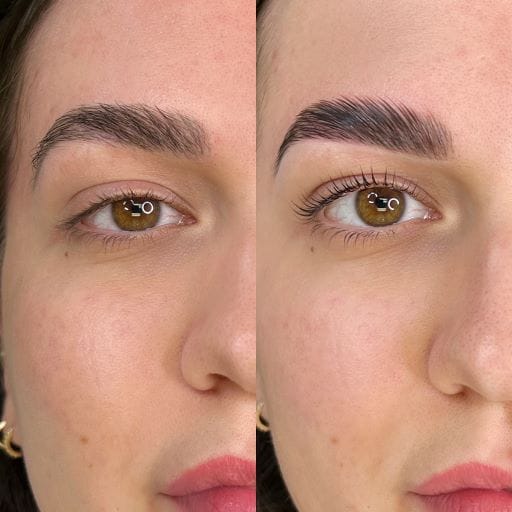 If you are considering lash lift and tint, here are a few more details:
LASH LIFT and TINT STEPS
The steps of a lash lift and tint are simple. You'll start by discussing your ideal results with your lash artist, whether you're looking for a sleek cat-eye lash or just keeping it natural. After cleansing and separating your lashes, your artist will attach them to a silicon patch on your eyelid and apply the eye-safe perming solution. After just a few minutes, they'll use the setting solution to lock your lashes into their new shape. A lash tint involves simply adding in color to make eyelashes look darker and more striking.
HOW LONG DOES LASH LIFT and TINT LAST?
5-8 Weeks. The length of time will depend on how you take care of them and the products you use. It's fairly simple though, for the first few days avoid using mascara and getting them overly wet. The first 24-48 hours are the most important!
CAN ANYTHING GO WRONG WITH A LASH LIFT?
Like any beauty service, you always want to make sure you are going to a reputable studio. But there isn't too much that can go wrong. You may end up with over curled lashes if the solution is left on too long, overprocessing the chemicals.
WILL MY EYELASHES FALL OUT AFTER A LASH LIFT?
Our eyelashes are continuously replacing themselves. So, while you may see a lash or two fall out, it is most likely just the normal progression of your lashes. If you ended up at a less than reputable salon, they may have overprocessed the chemicals, making your lashes brittle. Because our lashes are constantly replacing themselves, a 'not so great' lash treatment will have short lived negative results. Of course, choosing a great studio or salon will eliminate any negative potential outcomes!
GORGEOUS LASHES, ANY WAY YOU WANT
Overall, the choice between a lash lift & tint vs. extensions comes down to what kind of look you're hoping to achieve. Show off your gorgeous new lashes! If you have more questions about a lash lift and tint vs. extensions or are curious about how much a lash lift and tint costs, our beauty technicians would love to give you the details. Contact your favorite studio!