Join DAELA's elite team of cosmetic tattoo artists and earn a $5000 sign on bonus!
Are you a Las Vegas Independent artist who specializes in:

Nanoblading/Microblading
Eyeliner Tattoo
Lip Blush Tattoo
Machine Nano Brows
Ombre Powder Brows
Areola Restoration Tattoo & Scar Camouflage

Have you thought about what it would be like to work in a collaborative atmosphere, with other cosmetic tattoo artists, where we celebrate each other?
Would you like to make an excellent income but do no business management?
Would you enjoy working 4-days a week while enjoying the standard perks of employment: Health Care, Dental & Vision, Vacation time & sick time?
Would you like to have someone run everything for you, you just show up and do your craft?
Have you developed a strong presence on Instagram and have a local clientele?
Would you like to maintain that persona and yet have all business responsibilities eliminated?
If you answered yes to any of the above questions, then DAELA Las Vegas may be a perfect fit.
75% of all DAELA Cosmetic Tattoo artists have had their own independent businesses before joining our team…and they'd never go back.
At DAELA you will experience:
Collaborative, supportive, and fun atmosphere where artists can excel at their art.
Artists are team members, not independents renting space.
DAELA revels in the fame of their Artists and is in full support of maintaining your established persona, you will even get an advertising budget to spend on your own Instagram.
Artists work a 4-day work week maintaining work-life balance.
Artists are supported by a full support staff who:

Receive and respond to all incoming sales calls, emails & texts.
Book all appointments for you.
Maintain the studio, ordering all supplies.
Check clients in/out and schedule touch-ups.
Prepare your trays for every appointment.
Arrange your schedule for vacation time & sick time.
Manage the customer relations management software that follows up automatically with your clients.
DAELA Cosmetic Tattoo Las Vegas is looking for an entire team of artists.
We are looking for artists who excel in a specific service, you don't have to know them all.  The Las Vegas studio is opening with 8 Artists who, as a team, represent all of the cosmetic tattoo services.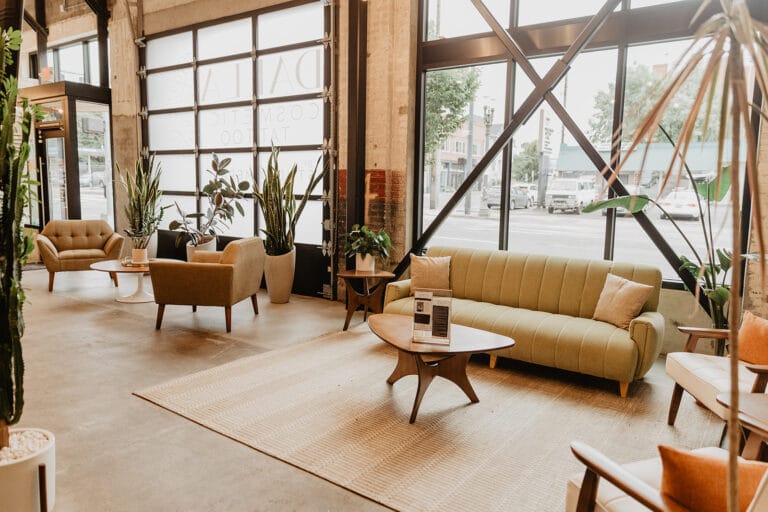 8 Reasons to hurry and join the team at DAELA Cosmetic Tattoo.
Get your time back. Focus on providing excellent service 4-days a week and spend 20-30 minutes every day on your Instagram. That's it!
Customers love a full-service studio: DAELA's consistent quality, outstanding customer service and master artists are our brand. Customers will start with one service and ultimately do them all, from trusted DAELA artists.
DAELA Artists thrive: Master DAELA artists can earn* between $100,000-$170,000 per year + benefits**.

Commission + Tips
4-Day Work Week
Health Care, Dental & Vision 100% employer paid
Sick Time & Vacation Pay
Employer contributed payroll taxes.

DAELA has an exclusive marketing agency: You will have a monthly budget to promote your persona on your personal Instagram, but our marketing agency manages our digital marketing dominance and all our DAELA secrets that create a winning combination and allow us to thrive and continue booking our artists.
DAELA Studios are beautiful: If you read some of our 1000+ 5-Star reviews you will see that almost every review includes a comment about the studio and the front desk staff. Our studios are professionally designed to have a serene, light and warm atmosphere with private treatment rooms. We are uncompromising in our dedication to creating raving fans from both our clients and team members.
Artist Collaboration: One of the most common stories we hear from independent artists is that they are lonely and buried in a sea of confusing businesses decisions. Not only is business challenging by yourself, but you also lose out on being surrounded by other talented artists; Artists who offer support, knowledge and friendship.
Beautiful  & Powerful Website: You will have a team page on the website with a complete gallery of your work. You will be celebrated for your achievements as an independent artist. We list your certifications and other qualifications. You will also be featured on your service page with a full menu of what you offer.
Artist Studio Owner: Every DAELA has an Artist who is also an owner. They are there to support you and make sure you have everything you need to be successful.
$5000 sign on bonus for qualified artists.
Reach out to DAELA Co-CEO's Lina or Erica and start a conversation.
We want to hear all about you and we want to hear your story. Tell us your strengths, show us your gallery of work.
Tell us what you hope to achieve by working for DAELA…what can we do for you?
Ask us some questions and see if we are a fit.
The DAELA Las Vegas Studio will open with 8 artists who possess the following qualities:
Strong Instagram Presence
Client base you are willing to share with us***: Full names, email addresses & phone numbers.
Mastery of one cosmetic tattoo service with a gallery of  quality work images (before & after).
DM me on Instagram: Lina Anderson
Co-Owner DAELA Portland, DAELA Academy & DAELA CO.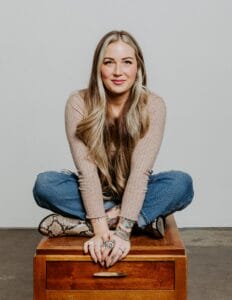 DM me on Instagram: Erica Johnson
Co-Owner DAELA Portland, DAELA Academy & DAELA Co.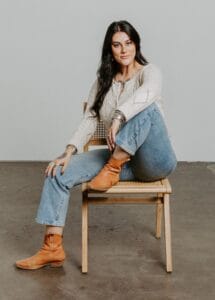 *Master Artists earnings are averaged based on 4-Day workweek with two new clients per day and two touchups per day and a range of retail pricing. The more booked you are the more you can earn. Each DAELA studio has a large advertising budget for paid search and paid social and also relies on your own Instagram involvement. Community outreach also positively impacts your bookings. Artists also cross refer to other DAELA artists. Our artists only work when they have clients. DAELA is 100% committed to filling the books of every artist, though we can't guarantee full books and we do not guarantee any specific income level. Artists are also able to take on additional days if they'd like to work more, though this is never a requirement.
**The benefits to being an employee include life balance and ease of mind benefits but also monetary benefits: the value of health care, sick/vacation time and employer contributed social security and Medicare taxes as well as merchant processing fees paid to collect your tips really add up. The value of the benefits package varies based on your personal income and the average DAELA artists benefits package costs DAELA between $12,000-$22,000 per year. 
***Your client list will always remain yours. If you ever leave DAELA, your original client list you supply to us with will remain yours to market to. We will add your list to our CRM. Once we have all 8 Las Vegas artists lists loaded into the system we will launch a grand opening campaign announcing your position with DAELA so your client base can find you for touch-ups and you can begin cross booking each others clients. This is where the collaboration begins!